We provide security systems that look after pupils, staff and property, using the latest remotely monitored alarm and CCTV systems. Rather than spending a fortune on manpower and equipment to look after pupils and school property, you can do it more cost effectively with our systems.
And we're experienced at providing school security. Just ask any of the schools we work with – including leading Catholic boarding school Ampleforth College, who we've been successfully protecting for over 10 years!
Our prices are up to 1/2 the price of our competitors
Because we run a low-cost efficient business, our prices are often up to 1/2 of our competitors. Not only that, our systems are generally offer comparably superior monitored security – providing "interactive monitoring" rather than "call-back monitoring", meaning one of our monitoring staff are there immediately to respond to emergencies.
1/2 price monitoring

Our monthly monitoring charges are up to 1/2 price of our competitors, saving you £££'s over the years.

Better monitoring

Unlike many of our competitors, we install "interactive monitoring" NOT "call-back monitoring", giving you superior protection, 24/7.

No long contracts

To keep things simple for you, we don't insist on long monitoring contracts. Our minimum contract length is 1 year NOT 3 years. Our notice period is also shorter at 3 months NOT 12 months.
School CCTV systems
Keeping an eye on pupils in class is relatively easy, but outside the class room you extra need eyes and ears to look after both the pupils and the school property. AMCO's CCTV systems deter would be trouble makers and identifies those who do cause problems.
View the quick video below explaining how our CCTV systems work (N.B. this is explained in a home context, but can be similarly applied to the school environment)
An 8 camera system with all recording and communication systems costs around £2,000 fully installed. N.B. one of the most recent CCTV systems we installed in a school in North Yorkshire was a quarter of the price quoted by a competitor!
For more information on CCTV ideas for your school, contact our team: Call 0845 833 8823 or Email info@alarm-monitoring.co.uk
School monitored alarm systems
We provide 27/7 interactive monitored alarms, which means that we can immediately listen in and challenge the occupants of a property once activated. This gives you, your staff and your pupils immediate response security and peace of mind 24/7.
View the video below showing what happens when an AMCO interactive monitored alarm is activated: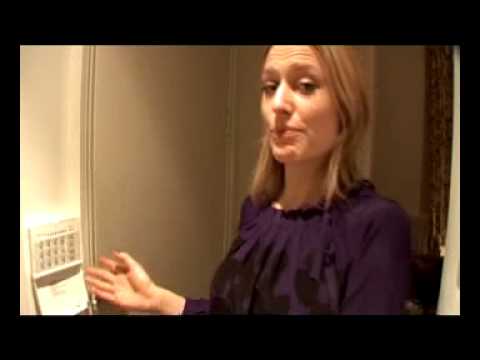 For advice on interactive monitoring for your school, contact our team: Call 0845 833 8823 or Email info@alarm-monitoring.co.uk, or to get a quick quote for a full alarm system visit our quick quote generator page. It is also possible to add our "interactive monitoring" to an existing system for around £85 + VAT.
Full integration
Our monitored CCTV and alarms can be easily integrated into existing systems, to provide a seamless integrated security solution. To contact our team: Call 0845 833 8823 or Email info@alarm-monitoring.co.uk